I participated in Garba Fest (Shubh Avsar) this year as a member of the organizing committee and as a participant in the flash mob/the actual event. It was an exciting experience because I was able to do many things for the very first time, it pushed me out of my comfort zone and I ended up having more fun than I ever would have! I am glad to have gotten an opportunity to do something like this, especially with my friends. In the organizing committee, I designed posters and passes for the event, here are some examples: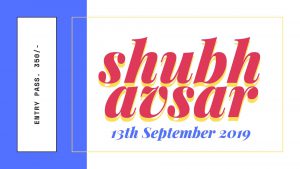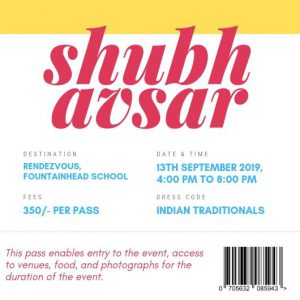 LOs:
LO1:Â Identify own strengths and develop areas for growth
When I took part in Garba Fest, I was asked to dance in the flash mob. I have always been a bad dancer and have been terrified of the thought of doing it in front of others. I knew I would have to work hard in order to achieve what I wanted to and worked with the aim of becoming both better at dancing and more confident.
LO2:
In order to work on my dance skills, I would try to replicate videos, come early to school and even went over to a friends' house for extra practice. I had to work hard to replicate moves that my friends could do effortlessly, all while dealing with the impact that had on my self-esteem. However, after all of it, I came out with a better understanding of my body and as a slightly better dancer.
LO4 & LO5
I would come early and go to the meetings in order to make sure I could complete my part. I was vigilant in meeting all the deadlines and I practiced at home to become a better dancer. I couldn't come early for a day or two since I had fallen sick and in order to cover up, I went to my friend's place where they made sure I improved, I was happy to do this because it was a fun task and I knew that I had to be a good team player for the event to be successful. It was EASY for me to commit because I enjoyed the task. Working with a group of people, all with various inputs and advice on how to help me improve. When I couldn't cope up, Devanshi helped me slow it down and understand how it worked on her own time. When I couldn't remember the moves, Sanya patiently taught me every step again. When I was worried, Surbhi and Priyanshi comforted me. I was constantly reminded of my need for a team.
In conclusion, the event gave me a lot of new experiences and insights. Dancing with my friends in the flash mob and playing Garba until I had blisters was immensely fun – decor taught me tricks I didn't know and designing posters challenged me creatively.