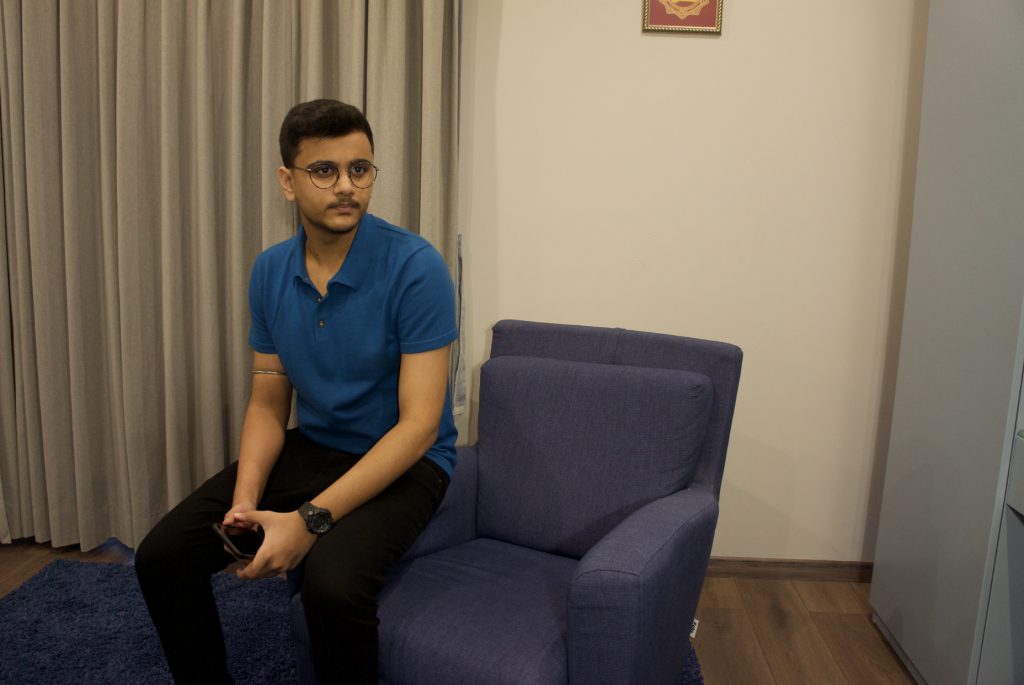 Hey there! I am Mufaddal Sarkar, a second-year IBDP student, preparing for the May 2021 examinations. The IBDP program has helped me improve my communication, teamwork, and research skills. The extended essay, Internal assessments, and TOK have all taught how to avoid stress and manage time effectively when your calendar remains packed with deadlines. IB is beyond the conventional educational system, and I am glad to be an IBDP student.
I have always resonated with the quote "Curiosity about life in all of its aspects, I think, is still the secret of great creative people." Curiosity has revealed a world beyond my comfort zone which has not only helped me explore my interests but has embraced creativity, and other skills, which are necessary to develop moving forward.
I have developed a keen interest in traveling which has given me the opportunity to explore different cultures, broaden my horizon, and have always left great memories behind. Travelling has also given me exposure to different cuisines across the world, developing my interests in food and culinary skills. Though I am no chef, I have acquainted myself with a range of cuisines. Cooking for me is a getaway and remains a pleasure that is unmatched. I really love to explore different forms of entertainment, especially when it comes to music. Listening to different forms of music has helped me develop imaginative and creative skills.
I am passionate about sports like cricket, tennis, and swimming. Apart from keeping me physically active, sports have helped me develop communication, social, and people management skills. Adventurous activities like trekking, mountain climbing, and rafting have also been of great interest and have encouraged me to take part in other recreational adventures like scuba diving, paragliding, and many more.
Different experiences have helped me acquire various skills like creativity, decision making, and time management. However, I would like to develop cognitive flexibility and emotional intelligence skills which can improve my approach towards different problems and situations in life. Apart from developing a couple of skills, I wish to visit all the places that are listed on my bucket list like the crocosaurus cove pool in Australia and the bed theatre in Switzerland.
The issue I feel most passionate about is Financial literacy. Lack of financial information leads to issues such as unmanageable debt, poor savings, and Investments, leading to social problems such as depression, suicide, and crimes. The problem is a lot more complicated but I feel, easier to deal with. Technology and social media have made it easier to gain financial information, all that needs to be done is to educate the youth on why financial literacy matters.
Talking about my outlook on life, life is all about living up to the best of experiences and learning from those experiences. Experiences are made from mistakes and those mistakes give life lessons that can definitely shape a person's character.